S.D.V. PHILOSOPHY, VISION, MISSION, LOGO, GOALS AND OBJECTIVES
PHILOSOPHY: Schola de Vita aims to create a just, democratic and God-loving society. We believe that the development of our students' intellectual, social, emotional and moral faculties must be rooted in strong spiritual values.
VISION: Schola de Vita envisions its graduates as Christ loving and competent individuals who can be productive in the service of others.
MISSION: Schola de Vita molds students holistically to excel in both academics and the arts through balanced and values-based education, so that their abilities exceed local standards in order to meet global competitiveness
GOALS/OBJECTIVES: To equip the students with the necessary skills in order for them to be

Critical thinkers
Independent and smart readers
Competent speakers and writers
Responsible leaders, and most especially
Respectful, morally upright, service-oriented and God-loving individuals through our values-based education.
To strengthen our Mission-Vision we are guided by these core values. To always aim to be better and better; to show efforts that are greater than what we have done before is a Scholasian culture. This is rooted from the belief that we are made according to God's purpose, and we can do all things through Christ who strengthens us. The bottomline of this GREATER is the understanding that there is a bigger and a greater God above us all, who is our mighty Creator and Savior. And that we glorify Him, in everything that we do.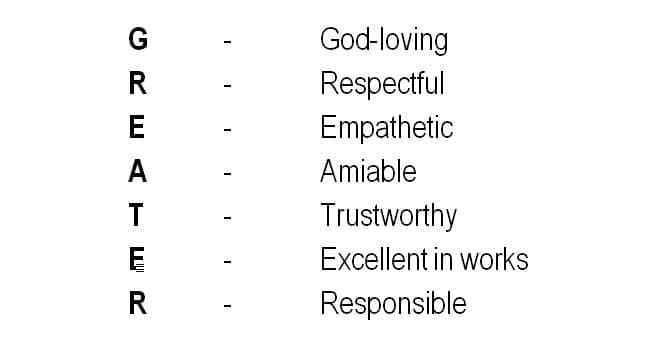 SCHOOL LOGO
Inside the shield of the school's insignia can be found the following: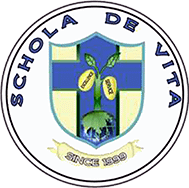 CROSS: the symbol for Christ, the center of life.
PLANT: the symbol of growth and life thru the
school's main virtues of excellence and Christian
service.
GLOBE: represents universal learning that the
school believes that education is for all.
PRINCIPLES OF THE INSTITUTION
Education at Schola de Vita aims to provide quality education for citizens of a God-fearing, democratic and just society.
The total personal development of the student is rooted in Christian values, thus his gifts and abilities can only be best developed thru a life committed to serving his fellow men.
SDV believes that the training for good citizenship among its students start from having a deep sense of nationalism so that such love for one's country enables him to willingly contribute his / her talents, gifts and skills in the service of our nation in particular and of the global community in general.