Schola de Vita Preschool Department held a successful Easter event at Robinsons Place Las Pinas last Sunday, April 9, 2023. The preschool organized arts and crafts activities for kids and showcased the upcoming opening of their progressive preschool at the mall's Second Level Verandah area. Preschool teachers were present to get kids engaged in different fun activities that teach essential skills. Everyone who visited the booth enjoyed themselves, especially the face painting activity and the bunny mascot appearance. Through this event, Schola de Vita once again showed their dedication to providing quality education and ensuring the children have fun while learning.
As parents, we want the best for our children. We want them to learn and have fun at the same time. This is where Schola de Vita comes in. They feature a progressive approach in early childhood learning where kids are encouraged to enjoy and move at their own pace, allowing them to develop their potential to the fullest. Their teaching technique is based on the latest educational research and focuses on developing the child's social, emotional, and cognitive skills.
On the Easter event, Schola de Vita teachers showed how they provide fun and interactive activities in their classrooms. They prepared different arts and crafts activities that require children to use their skills creatively. Additionally, they hosted a face painting activity, which allowed kids to express themselves through colors and shapes. These activities are designed to be both stimulating and challenging for kids.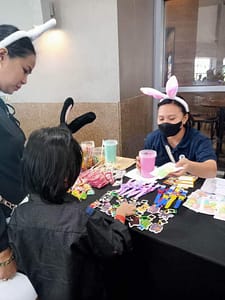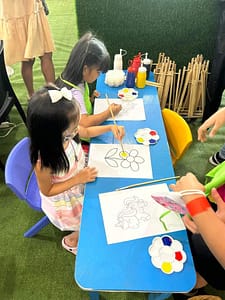 Apart from that, Schola de Vita's upcoming progressive preschool at the Robinsons Place Las Pinas will provide a space where kids can continue to learn while having fun. The school will offer thematic-based lessons, where each lesson will focus on a specific theme that engages the child's imagination and curiosity. This kind of approach develops the child's critical thinking and creativity, which is required in the future.
In Schola de Vita, social skills are also taken into great consideration. The school realizes that children's interactions and communication skills have an essential impact on a child's development. The preschool provides several activities that teach kids how to communicate and share knowledge with their peers to build healthy relationships. With these activities, Schola de Vita preschool aims to create a positive and supportive learning environment.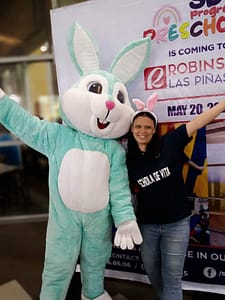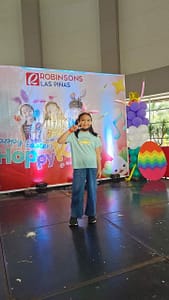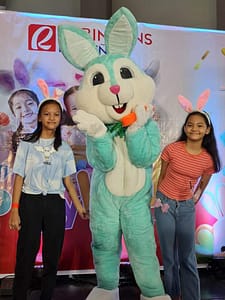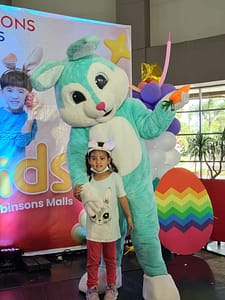 Schola de Vita's participating in the Easter event at Robinsons Place Las Pinas was an exciting and fun-filled day for everyone who visited their booth. The preschool showcased their approach to learning, which is designed to support the children's growth and development holistically. Their unique teaching method promotes active and hands-on learning, which children surely enjoy. Moreover, with Schola de Vita's upcoming progressive preschool at Robinsons Place, parents have another option for quality education that encourages children to have fun while learning.
Overall, Schola de Vita's Easter event was an opportunity to present their commitment to their mission of providing quality education and making early education enjoyable.